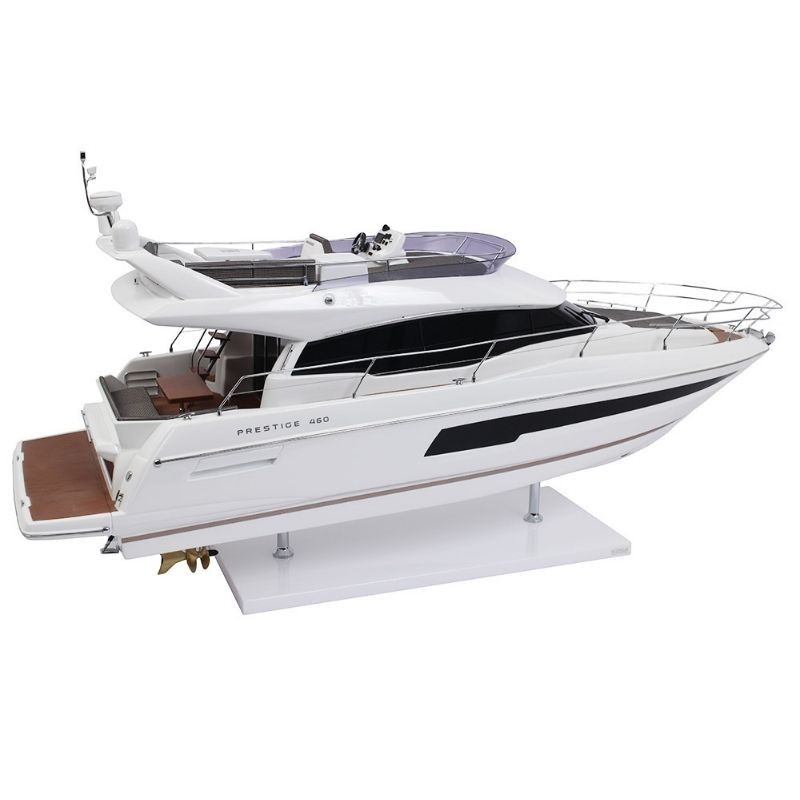  
PRESTIGE 460 Fly Model
Product customization
Don't forget to save your customization to be able to add to cart
Faithfull replica of the  PRESTIGE 460 Fly model
Deck fitting parts in chromed brass, custom made, slatted wooden deck.
4 layers of paint and 2 coats of varnish are applied to obtain a "gel coat" quality.
Also available to order in "champagne" or "white" colour.
Numbered certificate of authenticity and warranty of one year.
Secure packaging for shipping.
Dimension: 71 cm
Scale: 1:20